Back to all posts
Posted on
2023 Volleyball Allstars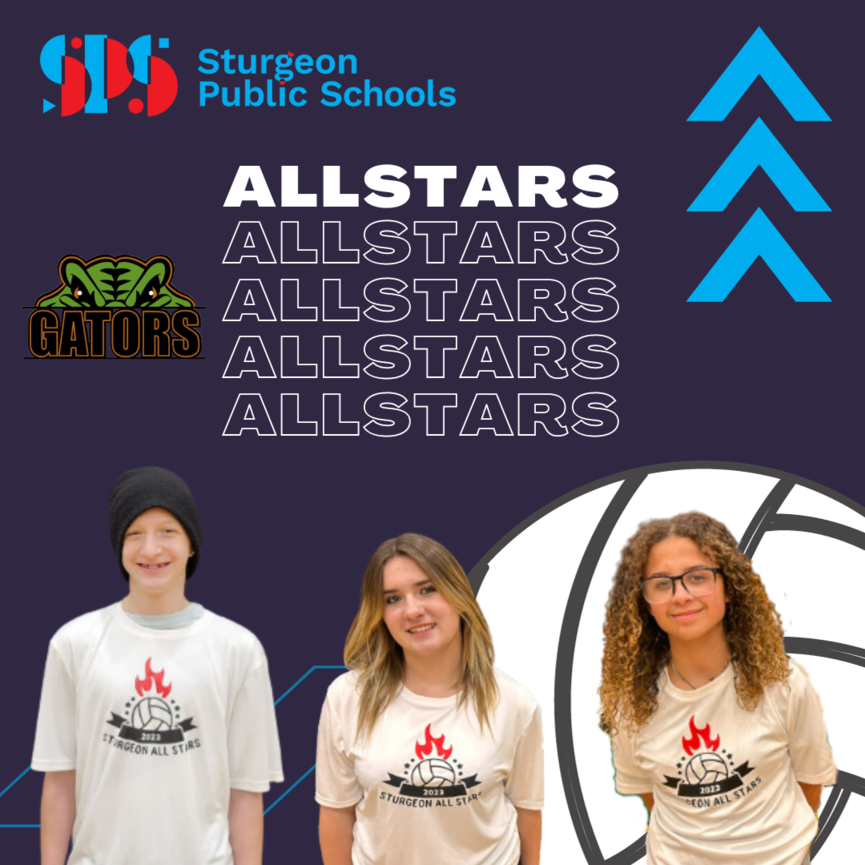 We are proud to announce our Junior High Volleyball Allstars for the 2023 season! These athletes were selected by their coaches for their commitment to excellence both on and off the court. Congratulations to each of these student athletes on their achievement. Go Gators!
CJ Burtt
"CJ's consistent hard work during both games and practices, coupled with his exceptional verbal leadership, distinguishes him as an all-star on our team this season. Great work, CJ!"
Makayla McGrath
"Makayla is a well-rounded player who not only possesses exceptional individual skills, but also contributes positively to the team dynamic through teamwork, leadership, and sportsmanship. Congratulations Makayla McGrath! You have been selected as a 2023 Sturgeon School Division ALL Star!"
Deriana Morrison-Thorn
"An All Star volleyball player combines athleticism, smart and calculated play, in-depth knowledge of the game, and a strong competitive spirit. This well-rounded combination describes Deriana perfectly. Her skill set allows her to contribute both individually and strategically to the team. Deriana Morrison-Thorn, congratulations on being selected as a 2023 Sturgeon School Division Volleyball All Star!"
Easton Bryan
"Easton leads the Guthrie Gators team by example. He possesses a combination of both athletic prowess and leadership, exemplifying his qualities through actions rather than mere words."